Located in upstate New York, approximately 30 miles south of Rochester, Letchworth State Park has been called the "Grand Canyon of the East." While nowhere near as spectacular as its namesake, the gorge at the heart of the park is fairly impressive. One of the most interesting things about the park is three waterfalls on the Genesee River, each with decidedly different settings and shapes.
About these photos: I first visited Letchworth while on vacation with my grandparents around 1962. Several years later I was working as a counselor at Onteora Scout Reservation, a Boy Scout camp in the Catskills, a job that was a lot of fun but which didn't pay particularly well. One day off when I was again low on funds I convinced some other counselors that what we really needed to do was go camping. Our destination? Letchworth. We ended up having a fun day exploring the gorge and climbing out on ledges to get some of these pictures.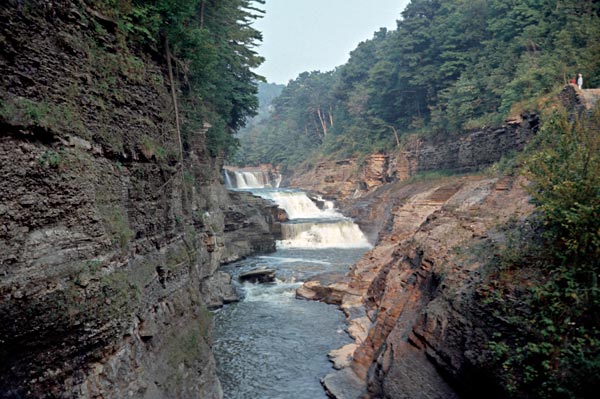 The Lower Falls are my favorite. We started our day around sunrise and it took quite a while to get enough light for these shots.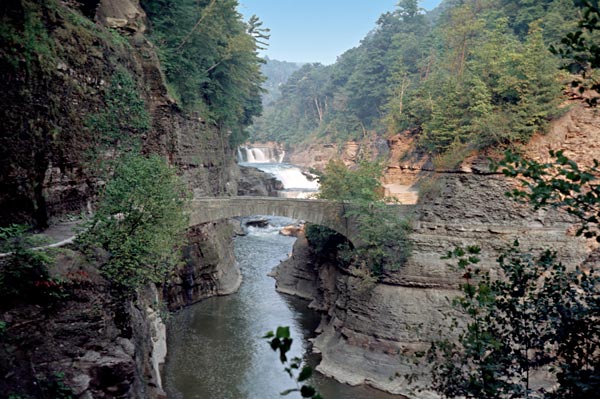 Another view of the Lower Falls. This photo was taken by climbing out past a "No Admittance" sign and snaking around to the edge of a cliff. The things one does when one is young...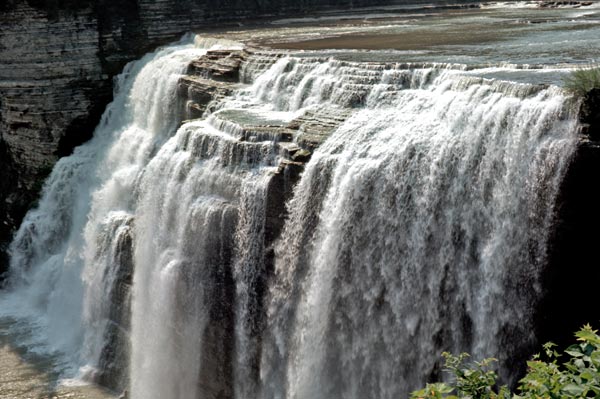 William Pryor Letchworth, for whom the park is named, had built his home overlooking the Middle Falls.
It must be nice to be rich.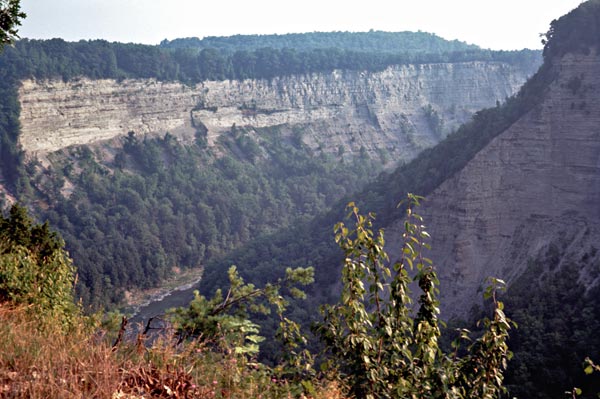 The gorge is particularly wide in this section, with the Genesee River several hundred feet below. It makes it easy to see where the "Grand Canyon of the East" nickname comes from.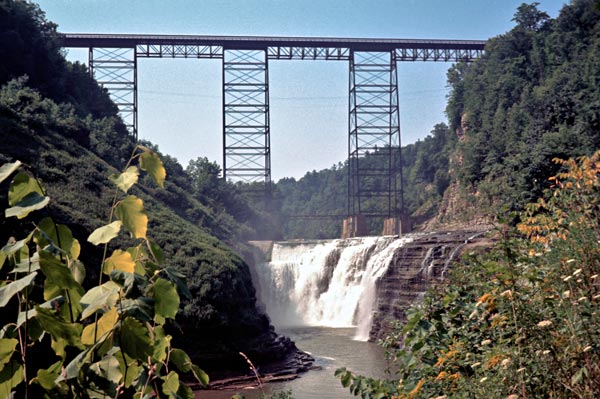 The Upper Falls is framed by a very high, very old, but still active railroad trestle.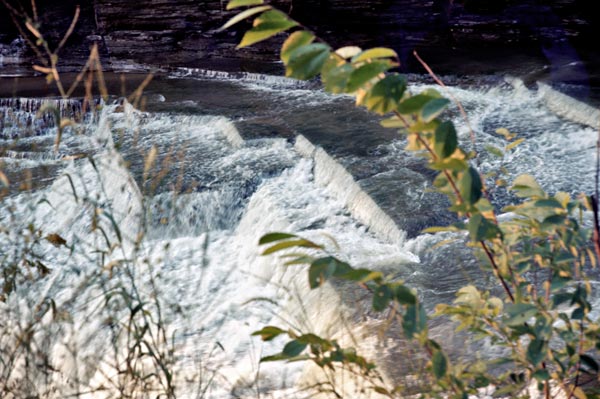 Who was it that said "nature abhors a straight line?" I've always enjoyed this shot of the Upper Falls. I don't know enough about geology to understand what caused the stair-step shaped formations but they were certainly unusual.
By the way, that quote comes from William Kent, a British garden designer. I guess he wasn't familiar with Letchworth.