Back in 1979 I proposed an article on Irwin Allen's series "Voyage to the Bottom of the Sea" to STARLOG magazine. Happily they agreed and my writing partner, Mike Clark, and I went off on a search for the people behind the film and the TV series. Along the way we discovered that an executive at 20th Century Fox had two of the original miniatures from the show on display in his office. These were two of the smaller models, the four-foot Seaview and one of the Flying Subs. Both were mounted on wooden bases and sitting on a shelf in the office.
We asked if we could photograph the miniatures and were told yes, but not in the office as it was too crowded. Instead, we were offered the use of a soundstage as long as we didn't get in anyone's way. I still remember the thrill of walking across the Fox lot carrying the Seaview in front of me. I can also remember a mad desire to jump in the car and never head back!
Mike and I photographed the miniatures from a variety of angles and under some very hectic conditions. The stage was being prepped for the studio's Christmas party and there were ladders and workmen everywhere. The people working on the stage weren't thrilled about us being in the middle of it all, so we were only able to get one quick roll of photos. Evidently these miniatures have long since gone missing, so this is a chance to see the only photos of them that I know of.
In addition, there are pictures of Irwin Allen in his office at Warner Bros. during our interview for the article, as well as shots of a large-size Flying Sub for sale at an auction, others in storage and finally scenes of me successfully fitting my newly purchased FS-1 into the back of a Porsche! There's also one shot of the Robot from Lost in Space before the costume was restored. Please contact me if you are interested in buying a CD of these photos for your collection.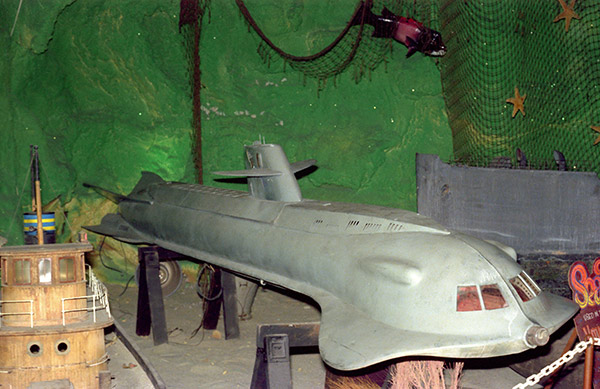 The 19-foot model of the Seaview on display at Movie World. The setting was tacky but it was a thrill to see the Seaview in person.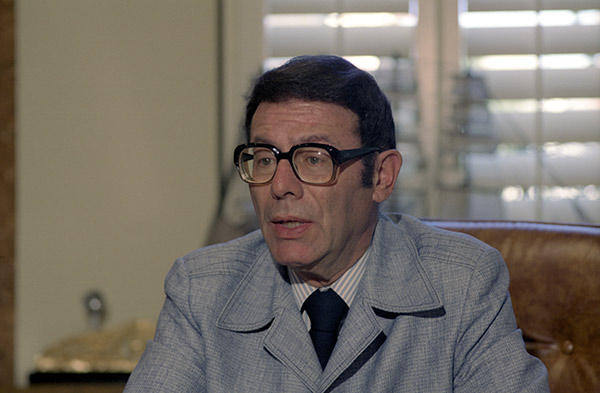 Irwin Allen in his office at Warner Bros. as we interviewed him. To say the office was impressive would be an understatement - when he later moved out more than a dozen people were fit into that space.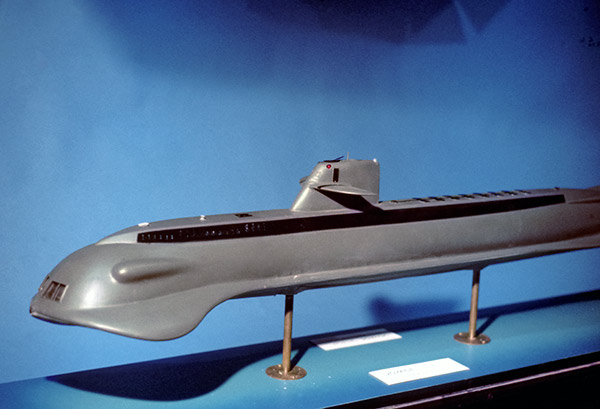 Here's the 4-footer being photographed on a soundstage at Fox. Sadly this miniature has vanished from sight. No, I didn't take it, but I have to admit that when I was carrying it around the lot it definitely occurred to me that it might just fit in my car.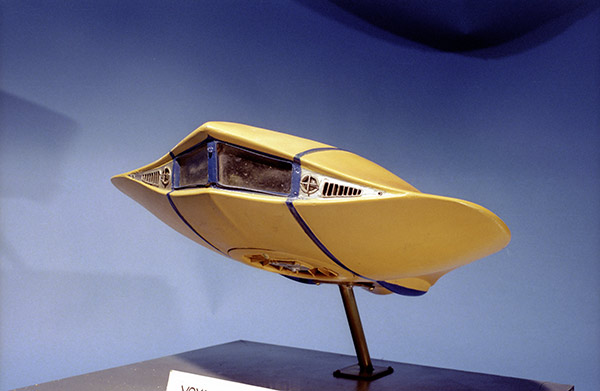 This model of the Flying Sub was about 10 inches across.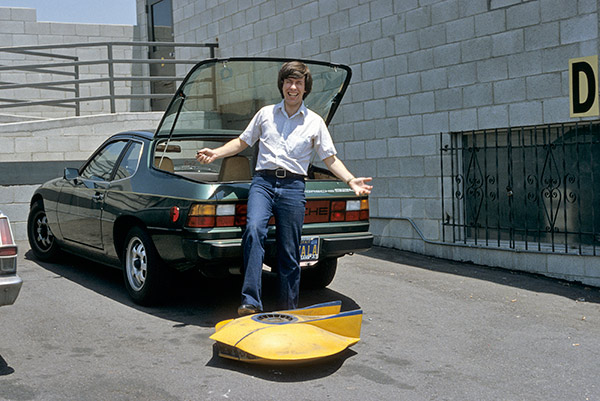 Here I am happily celebrating my very own FS-1! This miniature was used for flying scenes and the famous plunge into the water, so it does not have any interior mock-up. It once held a smoke generator to simulate damage, but that was removed before I bought it. This photo was taken in 1980.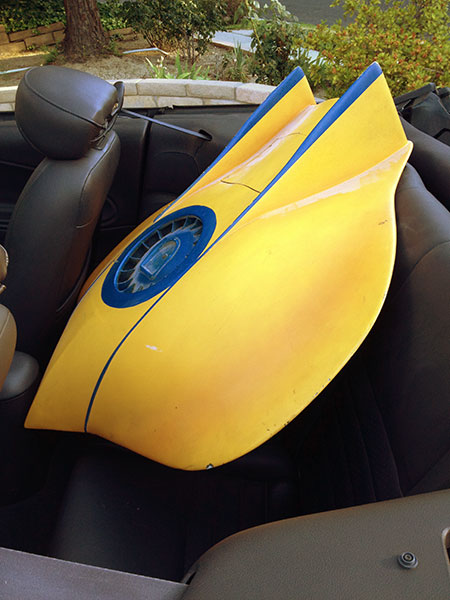 Update - July 17, 2013: I've enjoyed owning the Flying Sub all these years, but it took up a lot of space. It's tough to find a spot to keep a 3-foot submarine! After 33 years of seeing it in my library I finally decided it was time to let it go. I sadly packed it up and put it in my car and prepared to say goodbye. Luckily I have a convertible or there's no way it would have fit!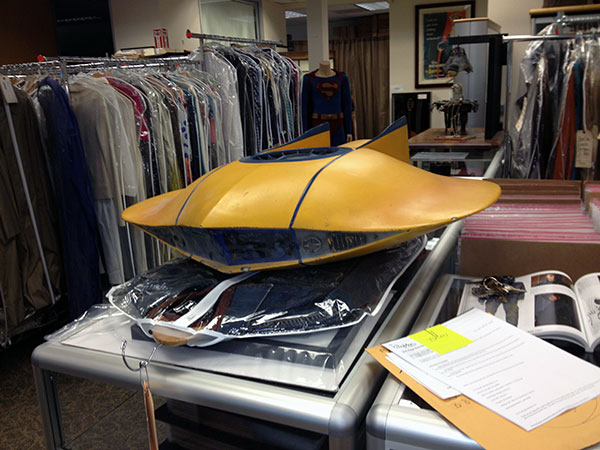 FS-1 was taken to Profiles in History and sold in their December 2013 auction. I hope it found a good home, and that the new owner will enjoy it as much as I did.