2nd Judging
We were lucky for the 2nd Judging this year - it was held in the afternoon so we had extra time to get ready, which meant some extra time to grab some sleep. It was a beautiful day and the float looked great out in the sun.
---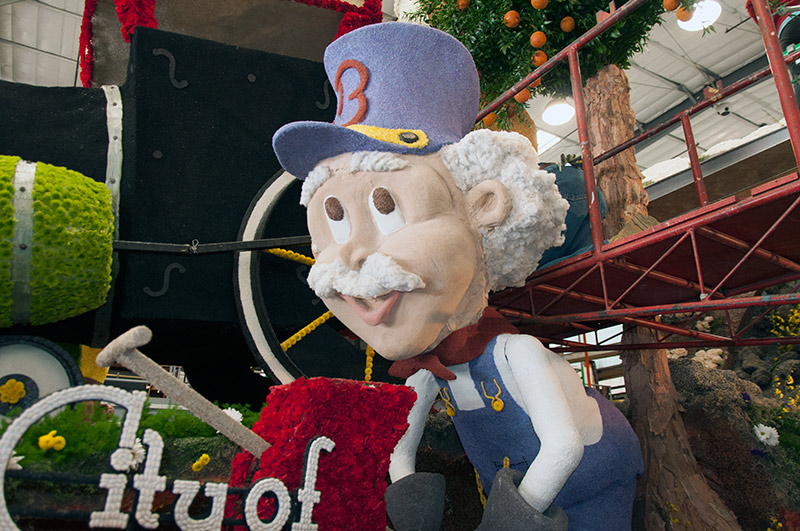 We spent the time before the judges arrived to get as much done as possible. Our engineer was looking pretty good by now.
---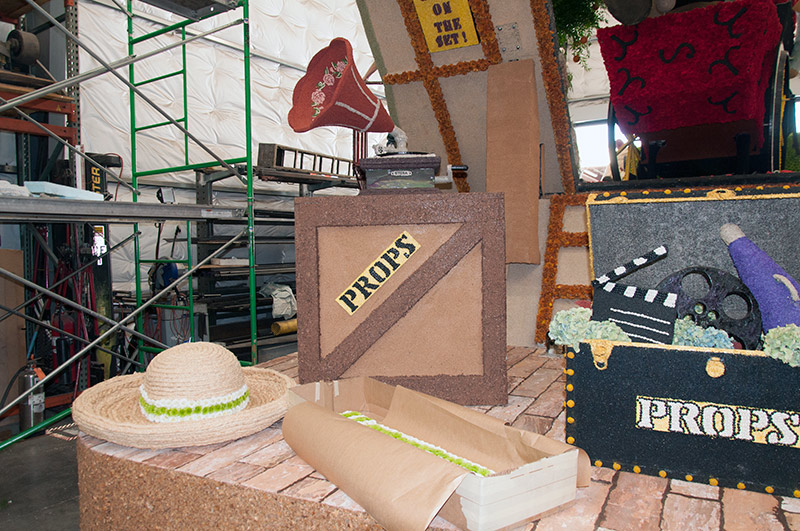 The backstage area was coming along nicely as well. There was a tremendous amount of work put into an area that likely would get little notice or TV time, but this attention to details makes quite a difference. If this area had been skipped over it would have greatly detracted from the overall success of the float. At least that's how I convinced myself to spend so much time back there.
---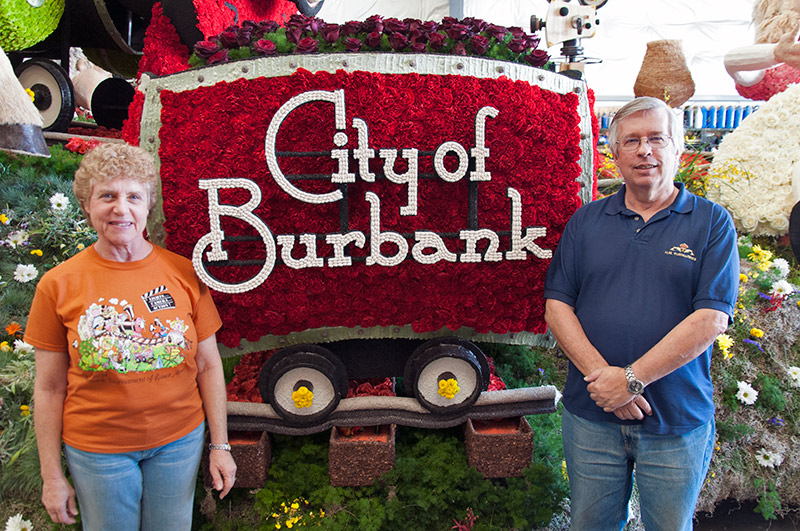 Carol and I took a moment out to pose with our creation before it was towed over for the judging. The float was almost done! Unfortunately Stacia was away again and could not join us to truly complete the picture. She's a very important part of our success in getting the designs picked and creating the final design look.
---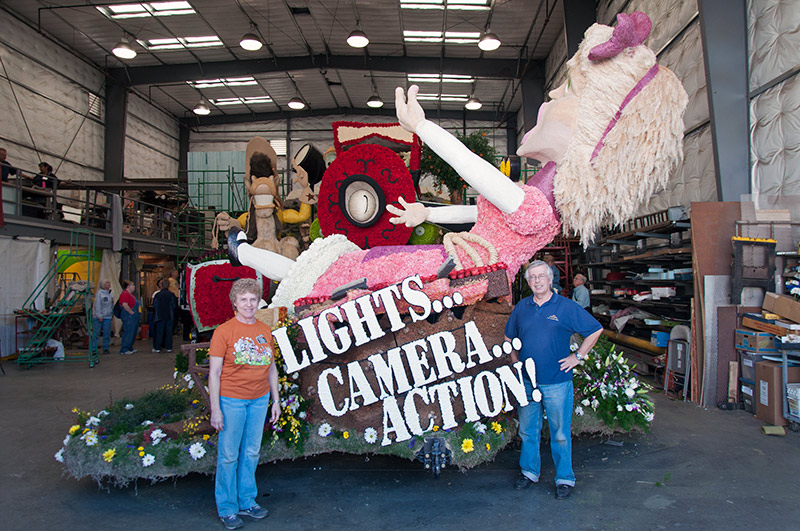 Hey, we worked hard on this thing, so please indulge us with another picture!
---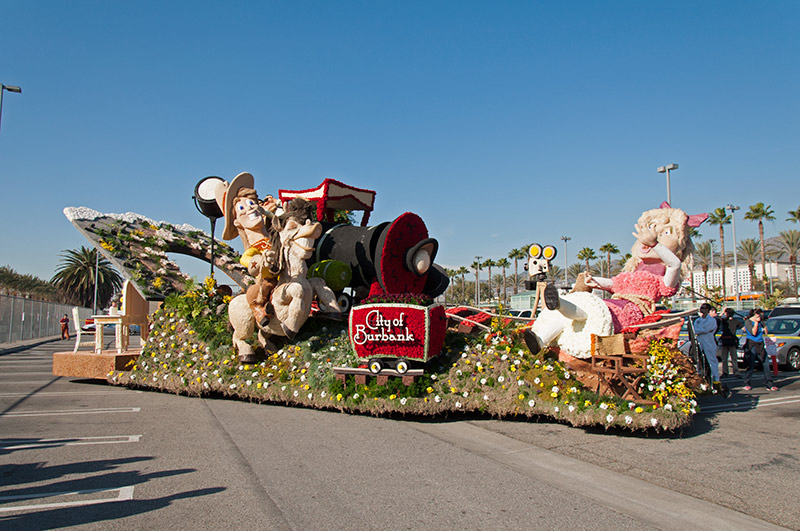 The float was all but done when we moved it over to the parking lot for the judging. We were ahead of schedule but everyone was still keeping their eyes on the clock in case there were any last minute hiccups. Happily none arose.
---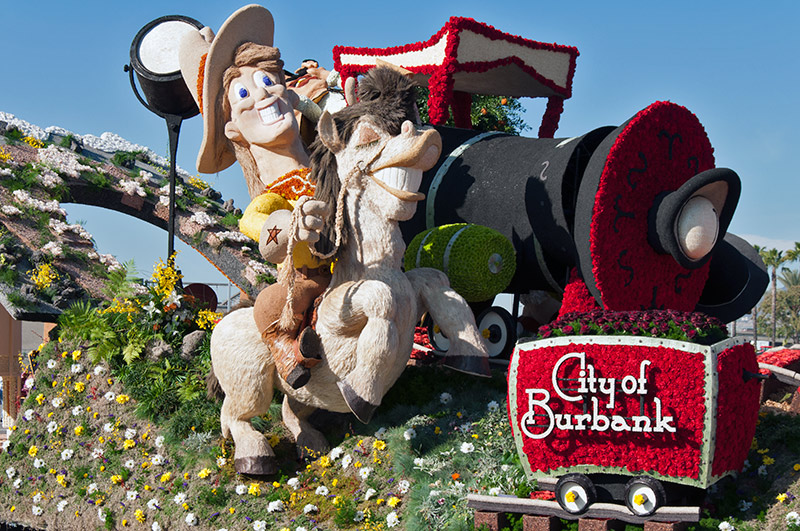 The cowboy and horse were my favorite characters on the float. I mentioned earlier that I wasn't happy with how the damsel turned out, but the sculptor absolutely nailed these guys, especially the horse.
---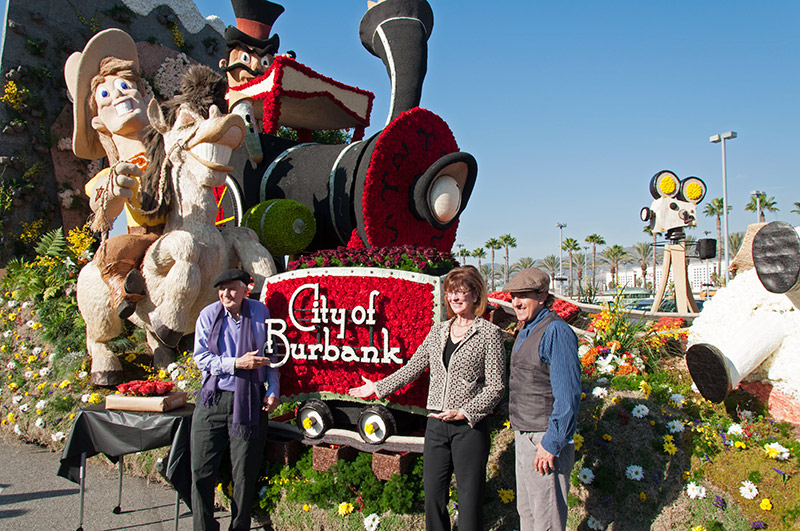 The mayor of Burbank came out to see how the float looked and pronounced it a success. We agreed with her! She had a lot of fun posing with Garry and his son, who were getting ready for a long day of waving and "filming" the following day.
---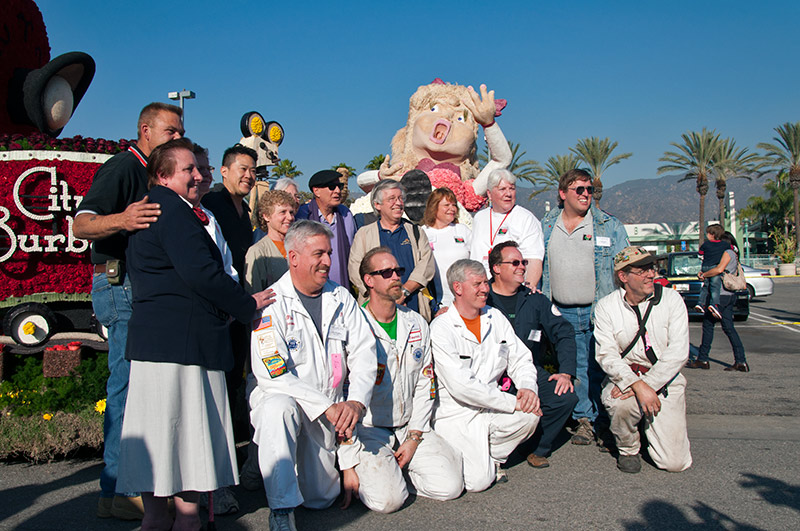 The Burbank association board and some of the key contributors posed for a group shot after the judges left and before we put the float back in the barn for its finishing touches. We were all smiling because the judges had all been smiling - but would we win an award?
---
By now we had done everything we could to make the float as fun and lively as possible. Tomorrow we would see how the rest of the world liked it.
More about the design and building of the float