From the Philmont Trail Guide:
New Dean Camp is located in a canyon rich in fossils. Look among the rocks and you may find the imprints of prehistoric plants.

A hike from New Dean to Miranda could include an overnight trail camp at Head of Dean Canyon. Plan on a "survival trail camp" with the possibilities of little or no water except what you carry in your canteens and water bags.

(Along the way) you will see the remains of Old Dean, one of the original camps when Philmont was known as the Philturn Rocky Mountain Scout Camp. There usually is no water available here.

(The) large mountain park is at the Head of Dean Canyon. It would be an excellent camp to break up a long hike, but in dry years the spring here sometimes disappears.

Route for the day
From my journal of 1967:
Broke camp at New Dean & had a fairly easy hike down Dean Canyon to Head of Dean, an unstaffed survival camp. Rained a little - set up tents & rested all day.
I didn't take many pictures this day, and to be honest, can't remember much about it after all these years. As the map shows and my notes indicate, it was a fairly easy day on the trail.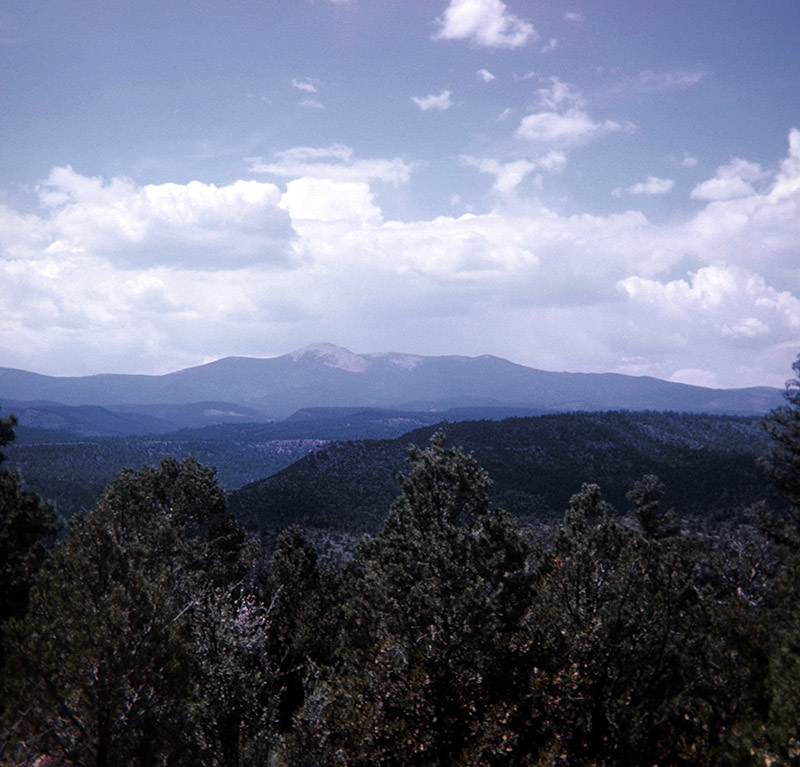 A distant view of Baldy Mountain
Wow - did we really plan on getting there in just two days? With all of those hills in-between?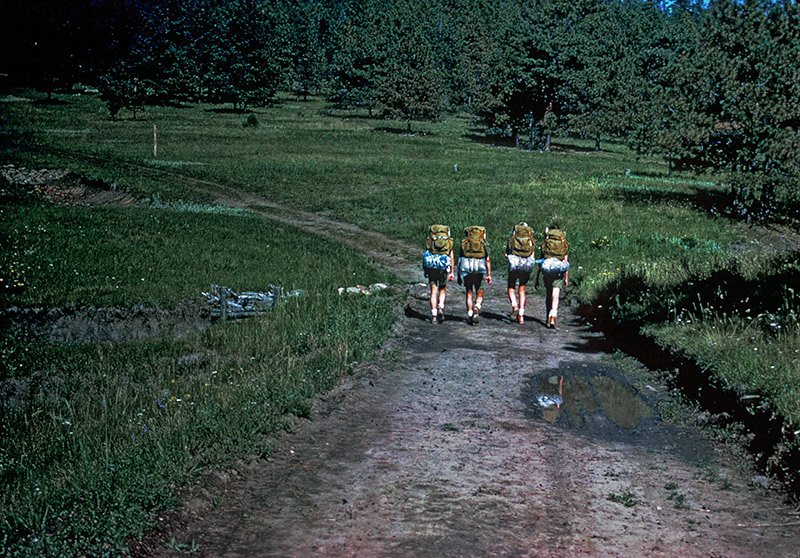 On the road between rainstorms
I believe this picture was taken as we crossed through the Old Dean area. Sharp-eyed viewers may notice that the sleeping bags are wrapped in plastic. This was a good idea this day, as we had a taste of rain.