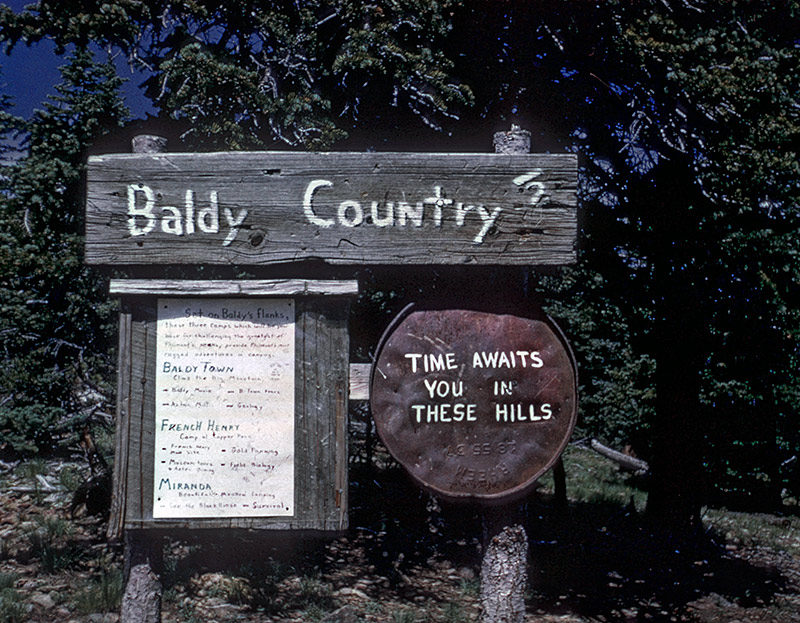 Famous entrance sign to Baldy Country
Pictures like this one can be found in just about every look at Philmont, so here's mine to maintain the status quo.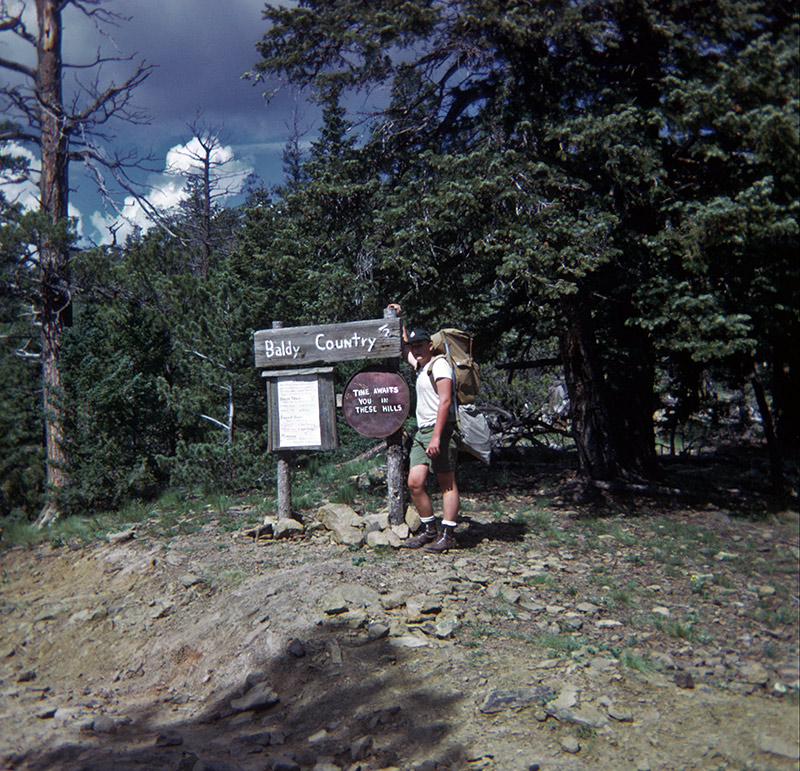 Tom Gavin posing with Baldy Country sign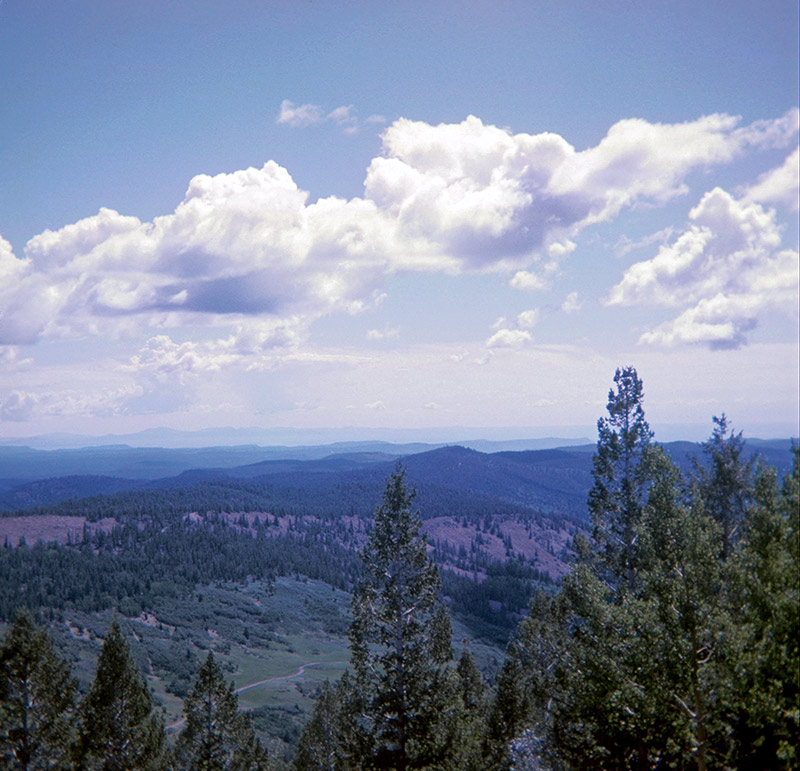 Looking down towards Miranda
As mentioned earlier, we were lucky today - the route was downhill. There was some great scenery on the way, as can be seen here.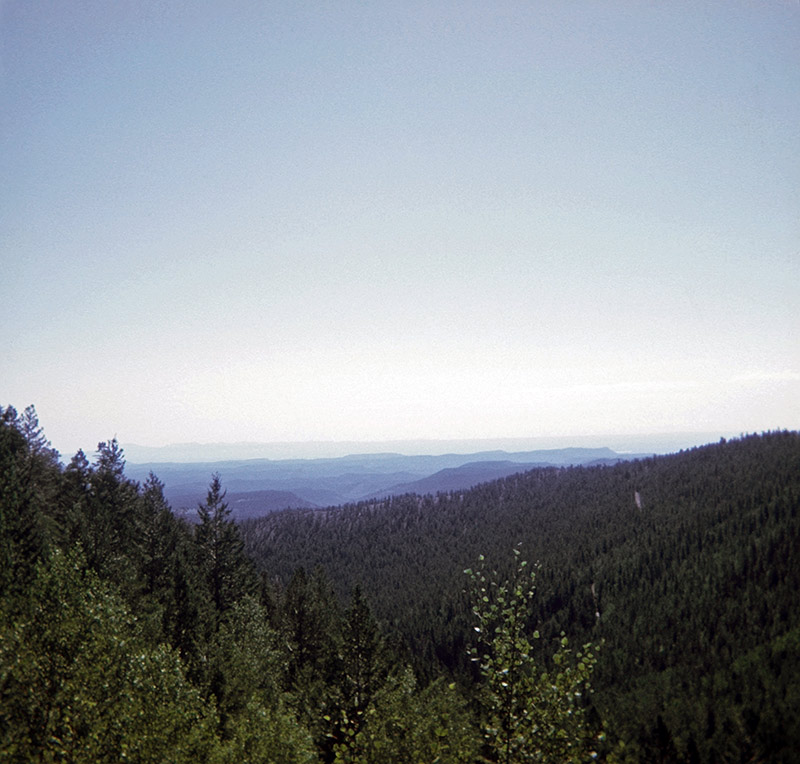 Distant hills around Miranda
It would be interesting to know just how far we could see from the hills on the way to Miranda. There was a little haze, as can be seen here, but for the most part, the views were spectacular.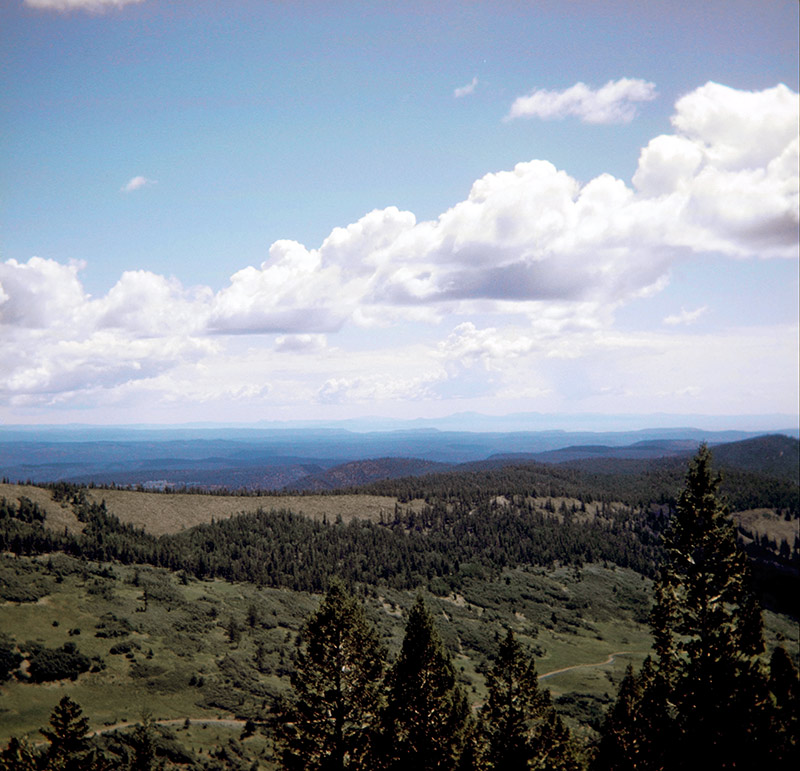 More on the way to Miranda